| | | | | | | | | |
| --- | --- | --- | --- | --- | --- | --- | --- | --- |
| |   | |   | |   | |   | |
Another year has gone by, and what a year it has been! It seems like we have zoomed through it, but as you know, time flies when you're having fun. And we have certainly had a lot of fun this year!

Our team has loved the opportunity to work with you and get to know you better as part of our Link UP community.

We're excited that through Skilled Volunteering we have:

> matched a total of

118 projects

– connecting volunteers with Social Good Organisations that need their support.
> saved the communities we work in over

£66,500

!
> worked with over

90 volunteers

and

60 SGOs

!
And through our ReLaunch programme for women after a career break, we have:
> supported

56 women out of the workforce

to re-engage and use their skills once again!
We have received some outstanding feedback and are delighted that:


•

90% of our volunteers

report feeling more connected to the community as a result of volunteering.
"I really enjoyed pulling together the social media strategy for FST. It gave me the chance to understand more about what the organisation does and the scale of the challenge they are solving, as well as helping me to understand more about my local area."
"I loved the fact that the project was clearly articulated and the timeframe was very manageable. It did not require a time commitment every week."
•

100% of SGOs

have reported that the project has helped them.

"I like Link UP London, they're old school, they talk to you about what your requirements might be and they LISTEN to what you have to say. Then they go away and act upon what you have said. In our case they came up trumps."
"My charity's Annual Report produced by your volunteer accountant is absolutely first-rate in all respects."
•

95% of the women who participate in ReLaunch

report feeling motivated and supported to take next steps!
"I highly recommend this course to anyone who is feeling stuck about their next career move. ReLaunch has given me some much needed focus and an invaluable support network."
"A massive injection of self-confidence, awareness and support after years of doubting my own abilities."
We also had an absolute blast at our Community Quiz at the end of November which brought together SGO's, volunteer and supporters for a great night of intellectual challenge and an opportunity to celebrate our community. Thanks to everyone who joined us and we hope to see even more of you at our next one in Spring 2020!



We hope your holidays are festive and fun! And remember, it is never too early to start thinking about ways you can engage with your community and make a difference in the New Year... It's a great present to yourself!



We will be back at the office on the 6th of January

to make 2020 a year to remember.

Warm regards,



Kim and The Link UP Team



Christmas and Sustainable Corporate Engagement

Volunteer away days are great, but how can we make them sustainable, and not disruptive to the day to day operation of the organisations we are trying to help? Contact us to discuss your company's questions and concerns about engaging with the voluntary sector!
Current opportunities for volunteers
BANKSIDE OPEN SPACES TRUST
Charity Summary:
An environmental charity working to protect, preserve and enhance parks, gardens and other amenities in London's SE1 and surrounding areas.
Project:

Someone with a good knowledge of SquareSpace, graphic design and image editing to refresh their website. The volunteer will work closely with their Communications staff member to input new copy and reorder pages to improve the user journey.
NOPA
Charity Summary:
Creating change across the borough of Lambeth through performing arts and therapeutic intervention for disadvantaged young people, parents and children.
Project:

Work through some HR queries regarding contracts. From this initial consultancy piece, the organisation is requiring support with reviewing and updating existing documents, policy, and procedures so that they best match practice and legal requirements moving forward.
Commitment:

20-30 hours in total.
CHILDREN OF THE MEKONG

Designing and Annual Review
Charity Summary:
An international charity, focusing on the education of children and young people. The organisation works primarily in Southeast Asia but their UK branch seeks to develop the opportunities of young people in Battersea, in addition to running a charity shop.
Project: S
upport with designing an annual report. Currently in a Microsoft Word format, the organisation would like an individual with a keen eye for design to create a well-designed report that is in line with their positive message and that will bring credibility to the charity.
Commitment:
20 hours in total.
Thanks to everyone who turned out to our quiz night!

Firstly, apologies for all the spamming in advance on tickets. For those I've annoyed, if it makes you feel any better, my personal email account has now been blacklisted and there'll be a long climb back up to get it back to golden boy reputation (if you feel I've been quiet of late, check your spam/junk folder, I'm probably in there).

Now onto the night!

Congratulations to our quiz winners 'Kennington' and to our losers 'Lost in Tooting'. I had a thoroughly good time MCing and I hope that you enjoyed getting stuck into it!

Another huge congratulations to those we celebrated in our Link UP Community over the course of the night!

Project of the Year - Chris (Volunteer)
ReLaunch Champion - Henrietta (now a coach!)
Star Volunteer - Nada (5 projects in 1 year!)

We look forward to planning something similar in the future and please have a further read through the newsletter to get some info on a chance to catch up before Christmas.

And finally, some questions for those who wanted to attended but couldn't:

Q - As of December 2018, what is the best-selling album in the UK? (can just take the name of the artist)

Q - Russia and China are both bordered by the same number of countries, what is the number?

Q – In which century was the word 'volunteer' first coined?

Answers on a postcard,
Will


UPcoming Training & Events
21st January 2020




28th January 2020




4th February 2020




11th February 2020






1 COURSE = 4 SESSIONS
Early Bird - £200
Full Price - £250



9:30-13:15


"I know hand on heart that I would not have pursued this role with the same confidence and assertive attitude without ReLaunch. It is honestly one of the best things I've ever done!"
Link UP London's Relaunch Programme helps professional women who have had a career break build confidence, define their goals, and take considered next steps.
Emily is the Alumni & Events Manager at a local independent school, a dynamic and busy role, which demands excellent organisational and social media skills. This is Emily's first job after a 14-year career break.
Emily feels fortunate that she was able to take her career break to raise her children. In those years, she also volunteered in her community, as well as being Head of the PTA at her children's school.
Emily says:
"When my term as Head of the PTA ended, I wanted to continue being busy – preferably in a paid role! – but I wasn't sure exactly how to go about it or what my strengths were after such a long break. Luckily I heard about ReLaunch at just the right time."
Through ReLaunch, Emily was able to assess her strengths and the types of roles that would suit her. She credits ReLaunch with helping her get this job, saying:
"I know hand on heart that I would not have pursued this role with the same confidence and assertive attitude without ReLaunch. It is honestly one of the best things I've ever done!"
Six months after she began her role in the school's Development Office, Emily was promoted to her current post, which involves organising networking events & communications for school alumni of all ages. She has thrived in her busy role and enjoyed gaining new skills such as database management and how to use social media as a work tool – she says if she can do it, anyone can!
Mobilising professional skills and vital resources to create vibrant, engaged and linked local communities.
Link UP creates infrastructure to connect highly skilled professionals with meaningful opportunities that strengthen individuals, organisations and communities and foster connection.

We currently achieve this in two ways:

• We connect skilled volunteers with local charitable organisations in communities where they live and/or work on short-term, structured projects that help organisations build their capacity to do their work better.
• We engage professional women who are out of the workforce to build confidence, identify their strengths and use their skills to feel more valued, allowing them to take their next steps.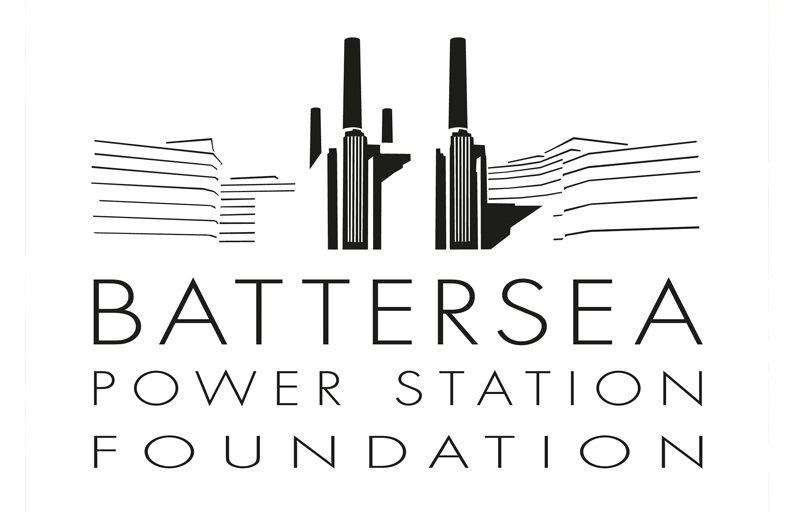 Link UP London is delighted to be funded by
Battersea Power Station Foundation
Unsubscribe me from your newsletter

Link UP London, Scratch Hub, Battersea Arts Centre, Lavender Hill, London, SW11 5TN, United Kingdom

| | | | | | | | | |
| --- | --- | --- | --- | --- | --- | --- | --- | --- |
| |   | |   | |   | |   | |