| | | | | | | | | |
| --- | --- | --- | --- | --- | --- | --- | --- | --- |
| |   | |   | |   | |   | |
What unsettling times we are encountering and how incredible has it been to watch the outpouring of support for the community and the wonderful NHS? So much has changed so quickly in the past week that it's been somewhat mind-boggling.

The charitable sector is facing an unprecedented challenge at the moment - a combination of limited resources, increased demand and the struggle of providing services to the vulnerable in a time of social distancing and isolation. This sector needs and deserves the support we, the community, can provide.

In an effort to continue to support these organisations and connect community, here at Link UP we've moved our Skilled Volunteering and ReLaunch programme on-line. As part of our response to Covid-19 we have also developed new services including 1-to-1 telephone support for organisations (we've already starting matching these this week!) and signposting front-line volunteer roles within the communities we support.

When working from home, over long periods of time, it is easy to begin to feel isolated and disconnected. Link UP's volunteering options can be a great way to tackle negative feelings by allowing you to connect with your community remotely in times when connection feels more challenging.

Take care, stay safe, stay well, stay inside as much as you can and stay connected! We look forward to being in touch and seeing you on Zoom and Whatsapp soon and again in-person in the not so distant future.

Warm regards,

The Link UP Team

WAYS TO SUPPORT
YOUR LOCAL COMMUNITY DURING COVID-19
SKILLED VOLUNTEERING PHONE TEAM

Looking to support the community? Have a phone? Have a free hour? Help organisations, remotely, to think clearly and provide guidance on specific issues local Social Good Organisations are experiencing

LINK UP'S SKILLED VOLUNTEERING PROJECTS

When working from home, over long periods of time, you can feel isolated and disconnected. Link UP's Skilled Volunteering can be a great way to tackle negative feelings by allowing you to connect with your community remotely in times when connection feels limited.

'FRONT-LINE' VOLUNTEERING ROLES

Due to the need for 'front-line' support that organisations are facing, we are also signposting where necessary to initiatives for hands-on volunteering to those who are able!

Please mail

hello@linkuplondon.org

directly to find out more!
1:1 PHONE SUPPORT FOR CHARITABLE ORGANISATIONS

For those that may need someone to talk through action planning and best ways to continue operations as well as tackle specific issues. We have members of our volunteer pool already up for supporting via phone chats! Fill in the Google Form here!

LINK UP'S SKILLED VOLUNTEERING PROJECTS

We welcome you to submit new projects for us to match volunteers to, which we will manage remotely. These could be looking at ways to improve strategy or operations of your organisation. Even if we don't know your organisation yet, feel free to submit a project. We will then follow up with a call for more info!

FRONT-LINE VOLUNTEER SUPPORT REQUESTS
In response to Coronavirus we are now taking requests for 'front-line' support. We will try to help you find volunteers for crucial hands on support.
Even if we don't know your organisation yet, feel free to submit a form. We will then follow up with a call for more info!
For more info and access to resources and solutions, please visit our Volunteering in times of crises page! Also please keep sending us resources, we love the ones we have received so far! Thank you to those who have got involved!
WHAT DOES REMOTE
SKILLED VOLUNTEERING LOOK LIKE?
Interested in how much impact remote Skilled Volunteering projects can have for you as a volunteer or an organisation? Read Lou's involvement with South West London

Law

Centres! Everything was managed via email and

phone

!
| | |
| --- | --- |
| We have spent the last few months developing a new website! The website displays information about our Skilled Volunteering and ReLaunch programmes as well as showing which new volunteering opportunities we have! If you haven't had time to do so yet, check it out here! | |
BATTERSEA CORONAVIRUS ANGELS
| | |
| --- | --- |
| An opportunity to get involved and support local community where it needs it most. This is our first promoted 'front-line' role and there is information here on how to contact the team to find support and how to get involved as a volunteer! | |
7 WAYS TO KEEP FOCUS WORKING FROM HOME
| | |
| --- | --- |
| | Thanks ThriveGlobal for this great article on managing home working life! It's from the perspective of a writer with plenty of working from home experience. |
PROTECTING YOUR MENTAL HEALTH
| | |
| --- | --- |
| A guide from the BBC on how best to maintain a healthy mind during social distancing and isolation! | |
BATTERSEA FLASH CONSULTING - 26/02/2020
After a successful first run of Link UP Flash Consulting in Brixton, it was about time that we rolled out the event to our friends in Wandsworth! On 26 February we held a Flash Consulting event in Battersea.

Battersea is home to our office space at Battersea Arts Centre, the Scratch Hub co-working space. Full of talented SMEs and Social Good Organisations doing great things across London, the UK, and internationally, the Scratch Hub was the perfect place to showcase the impact that can be had when the professional sector and the voluntary sector bring their heads together!

The event itself had 50 skilled volunteers and SGOs register to join! In fact, the ratio of volunteer to organisation was 2:1, which allowed organisations to really tap into the generosity of our volunteers (as the saying goes, two heads is certainly better than one).

On the night, we even had some surprise guests! Thank you to all of the JCI members who arrived ready, willing and able to get stuck into the challenges being faced by SGOs and to those of you who have continued to be involved on Skilled Volunteering projects.

We are happy that the night was a success and truly look forward to connecting with all of you over the coming year, be that through events (like Flash Consulting, Networking, or Link UP Socials) or through our programmes (like Skilled Volunteering projects).

Keep an eye out for our next Flash Consulting coming soon (perhaps even remotely!).

RELAUNCH WORKSHOP MOVES ONLINE!
"I started the course feeling completely lost and boxed in; the day after our last session I applied for a job with a new CV and heading in a new direction! Henrietta & Pelin adapted brilliantly to moving the course online for session three with virtually no notice - complete with break-out rooms so that we were able to continue almost as if in person. I am astonished by the bond I formed with my ReLaunch peers - they are so supportive!"


ReLaunch 10 Participant

Our 10th ReLaunch workshop began in person on 3 March before having to move online for our final two sessions on Zoom. Our coaches quickly adapted the material, which we have only used in-person before, to a remote platform. It was wonderful to see the women who were part of this group continue to engage and get connection, support and value from these sessions.

"When self-isolation restrictions related to Coronavirus kicked in, I had concerns about whether the course being done via video would be as effective as it had been in person. However, Henrietta and Pelin made it work effortlessly, modified the parts as necessary and carried on the course as if we were still there in person. I still felt supported and that I got a lot out of the course. I think it is a testament to their abilities that they were able to do so under such difficult circumstances. Thank you Henrietta, Pelin and the ReLaunch team!"
ReLaunch 10 Participant
Mobilising professional skills and vital resources to create vibrant, engaged and linked local communities.
Link UP creates infrastructure to connect highly skilled professionals with meaningful opportunities that strengthen individuals, organisations and communities and foster connection.

We currently achieve this in two ways:

• We connect skilled volunteers with local charitable organisations in communities where they live and/or work on short-term, structured projects that help organisations build their capacity to do their work better.
• We engage professional women who are out of the workforce to build confidence, identify their strengths and use their skills to feel more valued, allowing them to take their next steps.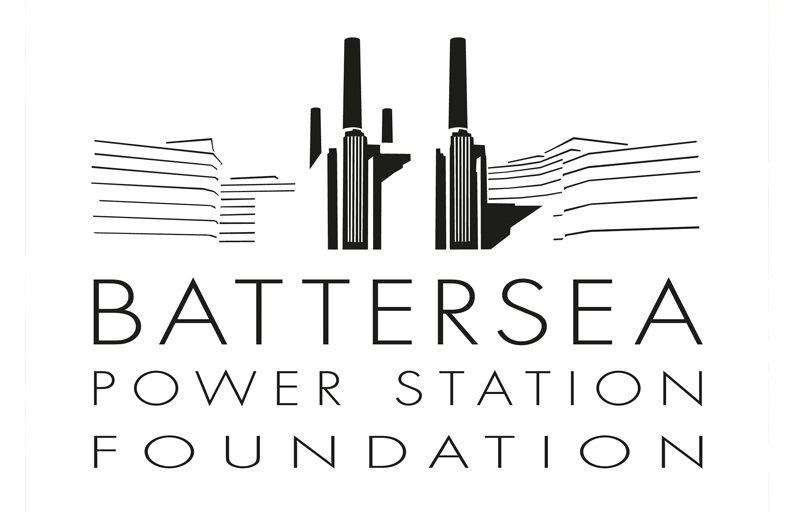 Link UP London is delighted to be funded by
Battersea Power Station Foundation
Unsubscribe me from your newsletter

Link UP London, Scratch Hub, Battersea Arts Centre, Lavender Hill, London, SW11 5TN, United Kingdom

| | | | | | | | | |
| --- | --- | --- | --- | --- | --- | --- | --- | --- |
| |   | |   | |   | |   | |