| | | | | | | | | |
| --- | --- | --- | --- | --- | --- | --- | --- | --- |
| |   | |   | |   | |   | |
Dear Link UP Community,



We hope this finds everyone staying safe and well.

It has been a challenging few months for all of us in different ways, which has us at Link UP thinking a lot about what a resilient organisation looks like, and how to build resilience.

Despite the challenges, we have tried to see the opportunities this experience has offered as well and wanted to take a few minutes to share what we've been up to.

Stay engaged and connected!

We have been thinking of ways to get our vast volunteer knowledge-base out to Social Good Organisations outside of Skilled Volunteering projects and Flash Support.

The result was Adapt Survive Thrive, a series of top tips videos from out volunteer team, focusing on building resilience.

See below for our first 4 videos with Leadership Coach Harriet Dodd (Thank you Harriet for all your help!).

We are developing others as we write and are looking for volunteers who are not screen shy and would be interested in sharing their knowledge.

If you have an idea you think would be helpful for charitable organisations as they deal with the current circumstances, please get in touch!
Flash Support has been booming. It's been a great way to get quick support from our volunteer team around areas such as

Coaching

,

Next Steps Planning

, and

Tackling Specific Issues

. This structure has been able to support organisations in the here and now!

So far our volunteers have provided support around areas of:
- Volunteer Redeployment,
- Digitising Services,
- Recruiting Temporary Staff,
- Team Management, and
- Coaching, among others.



"Brilliant. In just one session the volunteer coach managed to help me think differently about my priorities and generate some new ideas. I put some into action immediately. It feels good to have had support to organise the mental clutter of too many thoughts and tasks, and turn them into a clearer and more manageable plan."
– Social Good Organisation


"Link UP did a great job of matching my skills and interests with an organisation that needed help. Thanks!"

If you would like to request Flash Support from one of our volunteers, please complete the form here!
SKILLED VOLUNTEERING PROJECTS
Our short-term Skilled Volunteering Projects are continuing to move ahead and requests are coming in.

Over the course of lockdown we have placed volunteers on projects such as: Fundraising Research, Graphic Design, Trusteeships, Policies and Procedures, and more!

We're always happy to accept new projects and volunteers. Some volunteers we're currently looking for are:

Web Designer

-

https://linkuplondon.org/mcs-website-design/

Trustees

-

https://linkuplondon.org/trustee/
ReLaunch has gone online supporting women on a career break to re-engage with their professional skills!

We converted our 4-week ReLaunch Course into a 6-week remote learning course, as we wanted to continue to help women to carve out some time for themselves, get support and focus on their future. At the beginning of May, we launched our first 6-week online course led by ReLaunch coach Henrietta Nelson. This current group of women have developed very positive connections and we've already had some incredible feedback from them!
"I've really enjoyed being part of a welcoming and supportive community of like-minded women who, like me, are thinking about their next steps after a career break."





"This session made me feel hopeful and happy! Relaunch has given me a positive focus and time for myself."



"The online ReLaunch course has been a brilliant experience so far! Logistically the course fits really well into my busy life, giving me time to care for my family, as well as focus on my own goals."
"ReLaunch coach Henrietta is very supportive and insightful. She has helped me to focus on what I really want in the next chapter of my life."
If you would like to find out more about our online ReLaunch course, either as a participant or supporter, get in touch with
Heather
!
We've had some great conversations with new friends!


We are excited to be partnering with 2to3 Days, an inspiring company that is on a mission to advance women's equality in the workplace through the power of flexible working. Like our ReLaunch Programme, this company is focusing on increasing the possibilities for high calibre women to use their skills in meaningful ways.

https://www.2to3days.com/

Thanks so much to Stuart of Serjent Designs for the creation of our new brand identity, which we launched just as Social Distancing measures came into effect. We couldn't recommend him enough!

http://serjent.com/

We've also been sharing projects with Furlonteers, which was established to direct the skills of people on furlough to charitable organisations. It's been great to see so much goodwill in the air at the moment!



We would love to hear from any other organisations who are interested in collaborating with us!
Mobilising professional skills and vital resources to create vibrant, engaged and linked local communities.
Link UP creates infrastructure to connect highly skilled professionals with meaningful opportunities that strengthen individuals, organisations and communities and foster connection.

We currently achieve this in two ways:

• We connect skilled volunteers with local charitable organisations in communities where they live and/or work on short-term, structured projects that help organisations build their capacity to do their work better.
• We engage professional women who are out of the workforce to build confidence, identify their strengths and use their skills to feel more valued, allowing them to take their next steps.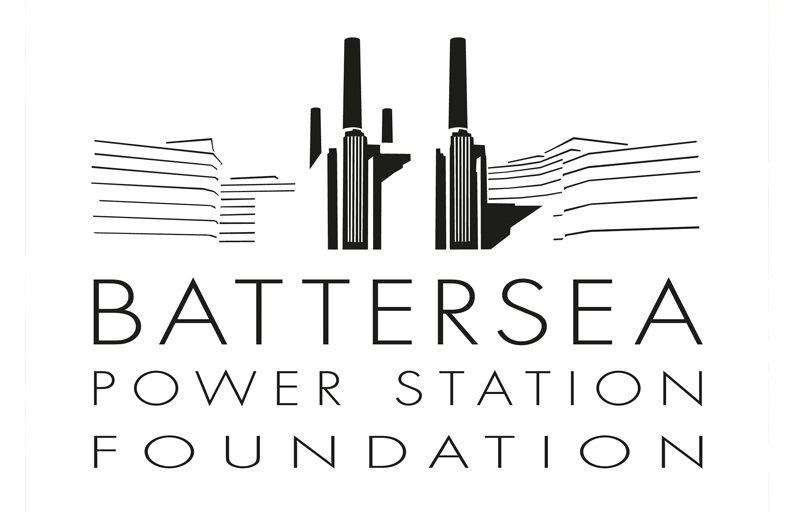 Link UP London is delighted to be funded by
Battersea Power Station Foundation
Unsubscribe me from your newsletter

Link UP London, Scratch Hub, Battersea Arts Centre, Lavender Hill, London, SW11 5TN, United Kingdom

| | | | | | | | | |
| --- | --- | --- | --- | --- | --- | --- | --- | --- |
| |   | |   | |   | |   | |