| | | | | | | | | |
| --- | --- | --- | --- | --- | --- | --- | --- | --- |
| |   | |   | |   | |   | |
Dear Link UP Community,



It has been an interesting few months as we've all been working to understanding our new reality and testing out opportunities that have arisen ... some have worked for us and others not. But we have kept trying!

We just wanted to take a few minutes to share some of our highlights from the past few months along with our perspective on the importance of Skilled Volunteering and upcoming activities.

Hope everyone is staying well and we have loved getting to see those from our Link UP Community and beyond on Zoom through our recent webinars.

Look forward to seeing more of you soon!


WEBINARS AND ONLINE WORKSHOPS
Our Skilled Volunteers have, in the last few weeks, supported those in our network

online!

They have allowed us to host 2 brilliant online workshops, with one more still to come!

Take a look at highlights and takeaways from our last two online workshops, and details of how to sign up to our upcoming

Social Media Marketing for Charities

session run by volunteer James Green!

#1
FIONA MCBRIDE: WELLNESS FOR WOMEN

Thank you Fiona McBride for leading this great session on Wellness, a topic so important and made even more vital to explore given the current times.
The session helped participants think about what was important for them and Fiona gave us some great takeaways
#3goodthings
Take some time at the end of the day to reflect on 3 good things that have happened that day! Say them out loud or write them down, no matter how seemingly big or small!
Switching off from your phone
> Take a break from the screen for the first half hour of the morning, as tempting as a wake up scroll may be!
> Turn your phone to silent when not active.
> Switch off notifications for Social Media - engage with the platforms when you want!
Exercise snacks!
Where possible, exercise is great for
getting the good juices flowing! Try throwing some small exercises into your routine.


> Do press-ups against the kitchen table while waiting for the kettle.
> Take a 10-minute walk around the block.
> Do mini squats when you get up from a chair (stand up and sit down 4x in one go).
#2
JO KEMP & HARRIET DODD: LISTENING SKILLS WORKSHOP

Earlier this week on 30th June, coaches Harriet Dodd (Top Hat Coaching) & Jo Kemp delivered a wonderful Listening Skills Workshop for those interested in our network. We loved the three types of listening from Co-Active Training Institute. Thanks for this breakdown and for leading this brilliant workshop!
ONE – Internal Listening
When a person listens at Level 1, they are listening to the sound of their own inner voice. Asking themselves:

> What do I think about this?
> When have I felt like this?
> Do I want to buy what this person is selling?
> How to I feel with this chat?
> I'm actually hungry

In other words you are listening with your opinions, judgments, desires.

TWO - Focused Listening
Here there is a hard focus, like a laser, from speaker to listener. All of the attention is directed in one way. Parents of a sick child, lovers in a park, sometime kids at play. There might be great chaos all around but they can be oblivious to the world around them. Their moment is focussed and intense.

THREE: Global listening
This is the listening that takes in everything beyond and between the words. Here you are aware of the energy between you and others. You are also aware of how that energy, mood and tone is changing; you detect sadness, lightness, shifts in attitude. You are aware of the environment and whatever is going on in the environment.

Stand up comedians use this when they "read a room" or know when their jokes are landing In this state your intuition may be at work. Performers, leaders, coaches, medical practitioners, benefit from learning to listen with this focus.



#3

JAMES GREEN: SOCIAL MEDIA MARKETING FOR CHARITIES


Calling all charities, social enterprises and community groups!

Join us on

Wednesday 8th July

at

10am

for an interactive session supported by skilled volunteer James Green (Evergreen Marketing).

In this 'new normal', social media has taken on an increasingly important role within organisations. James Green (Evergreen Marketing) joins us to share his expertise. This talk is focused on how small and medium sized charitable organisations can make the most of what's there for them!

Topics will include:
- Available tools, grants, resources for non-profits
- Effective advertising strategies to generate sales/ raise awareness/ get donations
- Features to utilise and best practice
- Where you can learn more

Following James' presentation we will share experiences during Covid; how organisations have changed, what the 'new normal' looks like and what skills will be needed in order to move forward.

It's been a while since we have brought together Social Good Organisations in our network and beyond and we're looking forward to seeing you there!

WHAT'S SO GREAT ABOUT SKILLED VOLUNTEERING?
| | |
| --- | --- |
| As lockdown eases and people return to work, we very much hope that the spirit of goodwill continues and Skilled Volunteering remains a part of people's lives. Work and volunteering are not mutually exclusive and there are many ways to continue to share your skills in the community, even as lives become busy once again. The future of Covid is unknown, but what is known is that your help will be needed more than ever. | |
ADAPT SURVIVE THRIVE - TOP TIPS!
Our volunteer team always impresses us with their deep understanding of their respective industries and of building organisations.

We have spent the last weeks compiling content with some of our volunteers who have been offering tips about building different aspects of Organisational Resilience.

Take a look at our most recent video in the series! Thanks Aggie!

If you're interested in getting involved in the video series, get in touch!
Flash Support is a great way for Social Good Organisations to get quick support from our volunteer team around areas such as
Coaching
,
Next Steps Planning
, and
Tackling Specific Issues
.
As organisations have been busy dealing with the ramifications of Covid-19, Flash Support has supported in the here and now!

Volunteer Susan helped think

through

the risks and strategic implications of a potential partnership.




"

I had a very specific problem with an upcoming project and my volunteer couldn't be more helpful and solved it swiftly and explained my next steps to me. Link UP and Will found the perfect person quickly!

"

– Social Good Organisation



"Flash Support experience was an excellent way to remind myself of the skills I take for granted and how much I enjoy using them."




– Link UP Volunteer, Susan

At an important time for clarity, but also when it feels furthest from us, Volunteer Christina supported with leadership coaching!




"

I was able to reflect creatively on how I could move things forward and what tangible actions I could take.

"




– Social Good Organisation



"

I was so happy to be able to use my coaching skills with someone in the Link Up community to a positive effect. The connection that the Link UP team made was quick and efficient and certainly supported the effectiveness of the session.

"




– Link UP Volunteer, Christina
RECRUITING TEMPORARY STAFF

Needing to hire a temporary part-time staff member, Volunteer Yannick offered support on recruitment planning!  




"

i was matched really quickly and the person really helped me focus on the issue. Really good to have a neutral person to talk to .

"

– Social Good Organisation



"Great opportunity to provide bite-size support to others"




– Link UP Volunteer, Yannick

Volunteer Harriet supported the thinking around re-opening following Covid-19, including follow-up meetings!




"

It was a really motivating experience, we discussed my challenge and what I wanted to achieve

"




– Social Good Organisation



"

Flash Support seems a great way to offer support to organisations that might be struggling.

"




– Link UP Volunteer, Harriet
SKILLED VOLUNTEERING PROJECTS
DIGITAL MARKETING (INSTAGRAM POST TEMPLATES)


Social Good Organisation:

A community group that supports local charitable organisations find and manage front-line volunteers.

Project:

Creating
uniformity on their Instagram that reflects the organisations brand identity. The focus of the role is to produce tiles (templates) for Spare Hand's Instagram account. Spare Hand is also open to suggestions on building social media following.



https://linkuplondon.org/sparehand-digital-marketing/
MICROSOFT TRAINING (TEAM TOOLS)


Social Good Organisation:

P

rovides cancer support to all those affected by cancer, including families and those who support them.



Project:

Support with training the team on Microsoft Team Tools. This will allow the staff and beyond to operate with more efficiency both in lockdown and as we move into the 'new normal'.



https://linkuplondon.org/pcs-microsoft-training-team-tools/
GRAPHIC DESIGN


Social Good Organisation:

Provides training and mentoring, develops materials and publications promoting sound urban design principles, and works with stakeholders and a variety of groups on projects benefiting the community.



Project:

D

eveloping a company brochure at an important stage in the businesses development. With full set of content already developed, a graphic designer is now needed to spruce up the brochure and make appealing.





https://linkuplondon.org/gud-graphic-design/
RELAUNCH SEPTEMBER COURSE
Link UP London's Relaunch Programme aims to mobilise the skills of professional women who have had a career break. This programme focuses on reconnecting women with their strengths, build their confidence, define their goals, and creating a plan for next steps.

For information on our upcoming online course starting in September take a look below!

SEPTEMBER RELAUNCH COURSE





1-to-1 coaching session scheduled 7th-12th October

1 ReLaunch Course =

6 online sessions


plus a 1-to-1 coaching session

Session 1 - 09:00 – 11:30am

Sessions 2-5 - 09:00 – 11:00am

Session 6 - 09:00 – 11:30am

Early Bird price - £245 (before 15th August 2020)

Full price - £275
"I've really enjoyed being part of a welcoming and supportive community of like-minded women who, like me, are thinking about their next steps after a career break."





"This session made me feel hopeful and happy! Relaunch has given me a positive focus and time for myself."



"The online ReLaunch course has been a brilliant experience! Logistically the course fits really well into my busy life, giving me time to care for my family, as well as focus on my own goals."
"ReLaunch coach Henrietta is very supportive and insightful. She has helped me to focus on what I really want in the next chapter of my life."
If you would like to find out more about our online ReLaunch course, either as a participant or supporter, get in touch with
Heather
!
"ReLaunch made me set aside time to really think about my strengths and weaknesses, what was important to me and how that could translate into a new pathway going forward. I learnt about Link UP London's skilled volunteering projects, and through their team I became engaged on a project with the Katherine Low Settlement"

Read more on Annabel's story with Link UP, from ReLaunch through to Skilled Volunteering here. As well as more info on ReLaunch's

online

course.
Mobilising professional skills and vital resources to create vibrant, engaged and linked local communities.
Link UP creates infrastructure to connect highly skilled professionals with meaningful opportunities that strengthen individuals, organisations and communities and foster connection.

We currently achieve this in two ways:

• We connect skilled volunteers with local charitable organisations in communities where they live and/or work on short-term, structured projects that help organisations build their capacity to do their work better.
• We engage professional women who are out of the workforce to build confidence, identify their strengths and use their skills to feel more valued, allowing them to take their next steps.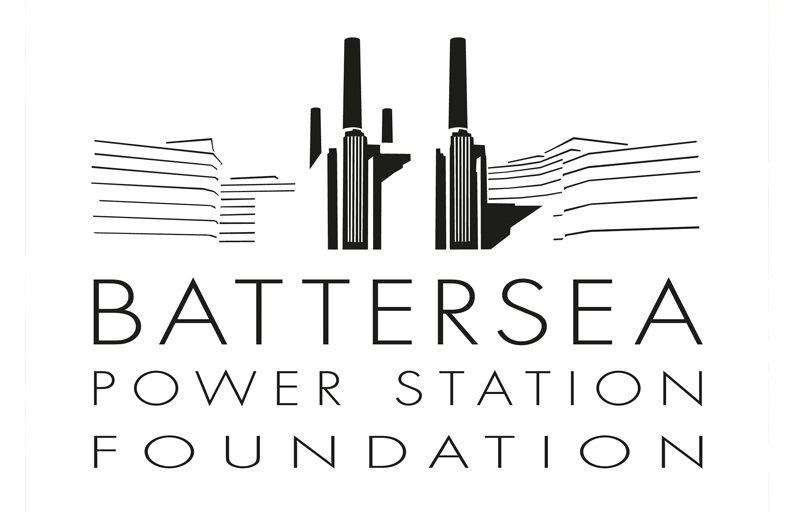 Link UP London is delighted to be funded by
Battersea Power Station Foundation
Unsubscribe me from your newsletter

Link UP London, Scratch Hub, Battersea Arts Centre, Lavender Hill, London, SW11 5TN, United Kingdom

| | | | | | | | | |
| --- | --- | --- | --- | --- | --- | --- | --- | --- |
| |   | |   | |   | |   | |