| | | | | | | | | |
| --- | --- | --- | --- | --- | --- | --- | --- | --- |
| |   | |   | |   | |   | |
Dear Link UP Community,



As summer turns to autumn and our strange new Covid world continues, we wanted to take a few minutes to look on the bright side of things and share some of our successes mobilising skills during this time, online.

After a long and exhausting few months it is important that we all take a moment to reflect on all of our individual efforts and our collective support of society.

We continue to be humbled by the incredible skills on offer and are delighted to have been able to connect them with charitable organisations where they can make a real difference.

We are also excited that our September online ReLaunch course has begun with a new group of brilliant women exploring next steps for using their skills after a career break.

Finally, a shout out to our partner 2to3days who, during our partnership over the past few months, has connected us with some incredible women. Read more below.

We love writing stories about our

Skilled Volunteering

projects. It's always awesome to hear how our talented volunteer team supports local Charities, Social Enterprises, and Community Groups so that they can do their work even better!

Take a look at one of our project stories from the tail end of summer and see how you can get involved as a skilled volunteer or to find support for your charitable organisation.

SHUFAN & HOMESTART: REPORTING IMPACT
Home-Start Wandsworth supports families with young children under the age of five. Home visiting volunteers help families with day-to-day challenges, improving confidence and empowering parents to build better lives for their family. They do this by offering impartial, non-judgmental listening, practical support and sharing parenting support information.



'I have really enjoyed the first project through Link UP. Will perfectly matched my skills and interests with an organisation that required assistance. Having been out of the workforce for about a year, the project reminded me of how much I enjoyed using my skills to problem solve and to collaborate with others. Looking forward to similar opportunities in the future!'

Shufan – Link UP Volunteer




The Problem


Home-Start Wandsworth came to Link UP London looking for support developing out their impact reporting capacity. The team had a clear idea of what reporting wanted to look like, but without advanced excel skills in house, they didn't have an evaluation framework that worked perfectly for them.



The Solution


Working with Excel, Link UP Volunteer Shufan began to develop out a reporting template, bespoke for Home-Start's datasets and reporting needs. Quickly taking on board the project brief and need of the organisation, Shufan quickly put her knowledge and expertise into the project which wrapped up in half the estimated time.



The Result


After blasting through the project timeline, Home-Start were left with an Excel reporting template that worked with their existing database information to rapidly transform and analyse information. Shufan's support will save hours of staff time and make information readily accessible for those that need it.



'O

ur volunteer was fantastic. She brought a very specialised skills set to a problem we had been struggling with for years, and in the space of 2 weeks created a tool that we can use to better analyse our work and save valuable staff time!

'

Laura – Home-Start Wandsworth
We love it when a plan comes together and when we see great relationships form! Skilled Volunteering is, and always will be, a wonderful way to meet new people, gain new perspectives and make a real positive difference where it is needed most.

Click the button here to read more of our stories and see if you would like to create your own with our Social Good Organisation partners!
HOW HAS VOLUNTEERING IMPACTED ME?
Sometimes, we have the bright idea of pinching one of our brilliant sign ups for our

own

capacity building purposes...

Volunteer Imogen came on board to help us understand how web-traffic moved through our site and how we could use SEO to help us make structural changes to our website.

Read here for Imogen's take on working with us, un-censored of course!
WHAT'S SO GREAT ABOUT SKILLED VOLUNTEERING?
| | |
| --- | --- |
| As some people return to their office for the first time in many months, it would be wonderful to see a continued engagement in Skilled Volunteering, similar to that seen since the early days of Covid-19. Our projects have always been designed to fit into busy schedules. It's been great that working from home/Furlough has given the chance for many people to donate their skills and we'd love to see that continue moving forward. | |
OUR WORK IN THE COMMUNITY
SUPPORTING LINK UP'S FUTURE
Like everyone else, Link UP has been negatively affected by Covid in different ways. While we were delighted to be able to pivot all of our services online and continue to work throughout the spring and summer supporting charitable organsiations, we are concerned about our future and ability to generate enough funding to continue. If you like what we do please consider donating to us, even £5 would help!

 

Thank you so much and we are incredibly grateful to everyone in our community.
SKILLED VOLUNTEERING PROJECTS
SOCIAL MEDIA STRATEGY


Social Good Organisation:

Working with 16-25 year olds to provide access to enterprise, helping them turn their ideas into businesses.

Project:
Make Shift is in need of a strategic social media structure that allows the young people freedom, whilst on a 6 month marketing internship, but also drives social media in an impactful way in order to help guide their experience.
https://linkuplondon.org/makeshift-social-media-strategy-2/
CRM CONSULTANT (AUTOMATION & INTEGRATION)


Social Good Organisation:

Link UP London connects volunteers willing to share their professional skills with local charities, community groups and social enterprises to make a real difference in their communities.



Project:

R

eview our CRM (ActiveCampaign), in order to make it more fit for purpose. ActiveCampaign is a powerful tool, and we know, as a team, that we do not make the most of the features it has.



https://linkuplondon.org/crm-consultant-automation-integration/
DIGITAL MARKETING STRATEGY


Social Good Organisation:

Offering free courses & workshops to the disabled, Elderly & unemployed. The organisation partners with Lewisham & Morley College who assist through supplying teachers for each course; from health & safety on a building site to website building, animation to arts & crafts, 6 days a week.



Project:

Support developing their digital marketing capacity so that they can maintain reach in the community through a strong presence on social media and other digital avenues. The organisation is looking for a digital marketing strategy, including a simple social media plan, digital outreach and digital promotional avenues.



https://linkuplondon.org/mcs-digital-marketing-strategy/
We ran our first on-line ReLaunch session for women on a career-break thinking about next steps from May – July led by our wonderful coach Henrietta Nelson. This course was adapted from the in-person session we have been running since 2018 to 6-weeks online to fit better into women's schedules. We were absolutely delighted with how well this session went and are excited to have started another online course a few weeks ago! Some reactions from our summer group:
"It is honestly a great group coaching experience! ReLaunch has given me a real boost, confidence and creative ideas toward my professional goals."
"If you are uncertain about where to start following a career break, ReLaunch is a great opportunity to be part of a supportive community that helps you focus on your next steps while rebuilding your confidence.
"
1-to-1 coaching session scheduled 7th-12th October

1 ReLaunch Course =

6 online sessions


plus a 1-to-1 coaching session


Session 1 - 09:00 – 11:30am

Sessions 2-5 - 09:00 – 11:00am

Session 6 - 09:00 – 11:30am
"This session made me feel hopeful and happy! Relaunch has given me a positive focus and time for myself."

"The online ReLaunch course has been a brilliant experience! Logistically the course fits really well into my busy life, giving me time to care for my family, as well as focus on my own goals."
If you would like to find out more about our online ReLaunch course, either as a participant or supporter, get in touch with
Heather
!
We have absolutely loved partnering with 2to3 Days over the past 6 months. They are an amazing company that connects progressive employers with high-calibre women who would like to continue their careers on a flexible basis. They are a recruitment agency on a mission who say "Smart organisations need to recognise that a shift toward a more flexible arrangement for employees benefits the entire dynamic! We are not just talking about women with children, as the research shows that from millennials to early retirees flexibility is becoming a key factor across the whole jobs market."


As a result of our partnership we have connected with a number of very impressive women who have taken part in both our skilled volunteering and ReLaunch Programme. 2to3 Days offers so much to skilled women looking for flexible work and we wholeheartedly support their crusade!

Mobilising professional skills and vital resources to create vibrant, engaged and linked local communities.
Link UP creates infrastructure to connect highly skilled professionals with meaningful opportunities that strengthen individuals, organisations and communities and foster connection.

We currently achieve this in two ways:

• We connect skilled volunteers with local charitable organisations in communities where they live and/or work on short-term, structtured projects that help organisations build their capacity to do their work better.
• We engage professional women who are out of the workforce to build confidence, identify their strengths and use their skills to feel more valued, allowing them to take their next steps.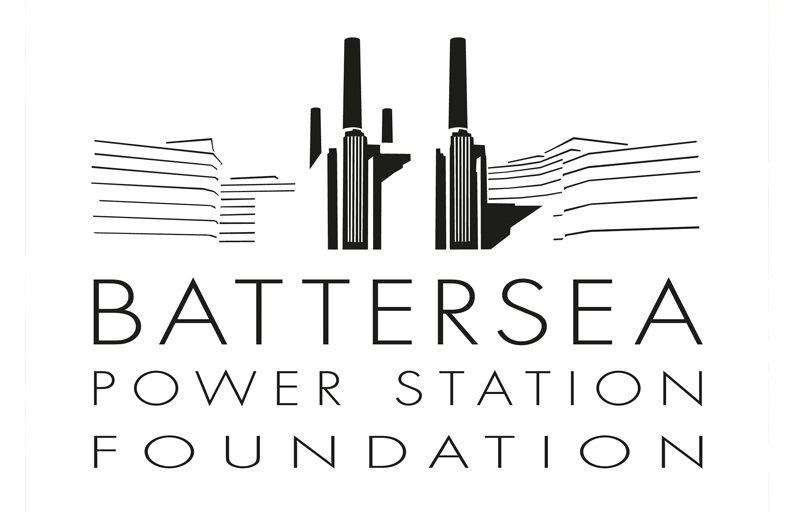 Link UP London is delighted to be funded by
Battersea Power Station Foundation
Unsubscribe me from your newsletter

Link UP London, Scratch Hub, Battersea Arts Centre, Lavender Hill, London, SW11 5TN, United Kingdom

| | | | | | | | | |
| --- | --- | --- | --- | --- | --- | --- | --- | --- |
| |   | |   | |   | |   | |