| | | | | | | | | |
| --- | --- | --- | --- | --- | --- | --- | --- | --- |
| |   | |   | |   | |   | |
Dear Link UP Community,





2020: a year for the books!

The year people offered to buy essentials for their vulnerable neighbours. The year we all clapped for our carers. T

he year that

Joe Wicks had everyone exercising in their living rooms.

The year that the country clubbed together to buy school lunches for disadvantaged children. The year Captain Tom raised £32.8 million for the NHS.

2020: t

he

year that communities were brought together, reconnected and shared more kindness.



Together, we have helped 87 Social Good Organisations on 170 projects which have saved our local communities an estimated £92,000.

HELP LINK UP, HELP OTHERS
According to a

CAF survey

, 1 in 3 UK charities reported a spike in demand for their service because of the pandemic. To accommodate the increase in demand, organisations are crying out for professional skills to help them grow in areas such as digital marketing, HR and finance. Link UP's work, connecting skilled volunteers to Social Good Organisations, is more important than ever!

Over the next few weeks we'll be giving you a glimpse of 10 organisations and what goes on behind the scenes here at Link UP. Follow the series on our social media channels. Without further ado, and in no particular order, here is Social Good Organisation 1/10!



When Commons Legal was forced to find ways to digitally connect with beneficiaries and develop a sense of community, Link UP Volunteer, Aggie, provided them with an

essential social media strategy

tailored specifically to LinkedIn and together they set out tangible goals with a clear path on how to reach them.



"Aggie helped our not-for-profit law firm develop a strategy for increasing our reach on LinkedIn. She really took the time to understand the nuances of what we want to achieve and how our company operates, and provided a strategy document which is specific and clear in its recommendations. Loads of practical tips. Would definitely recommend her to others."


You can help us connect more volunteers to local charities in need by donating.

THE IMPERMANENCE OF VOLUNTEERING
| | |
| --- | --- |
| Will Foreman, talks about how framing volunteering as for a Reason, Season or Lifetime can help build better volunteering relationships and better expectations for all involved. | |
We ran our first Virtual Flash Consulting session on 25th November, following successful events pre-Covid, this time supporting organisations within the Young Harrow Foundation network as well as our own!

The evening event is based around a one hour structured discussion between a SGO and a skilled professional working through a challenge faced by the organisation. This event in particular will focused on Digital Marketing, a much needed skill and area of development for local Social Good Organisations in times of social distancing.

Thanks you to all who came along to support on the night!
Here's what people had to say!
"I had such a great session with Grazia and Chris. Frankly, I didn't want us to leave, they both brought wisdom, clarity and direction to the universe of tasks I had on my mind."
"I really enjoyed the event - I've found volunteering with Link Up London to be great so far, rewarding and interesting and it's definitely something I want to do more of."
"Fantastic event and very helpful thank you so much."
"Really helpful session - got a lot of good tips and advice. Has helped me look at different ways to tackle issues."
"Well run and duration is good for time I have available."
We look forward to seeing you at the next one in 2021!
At the beginning of Lockdown #2, Sophrologist Florence Pasteur held an online Dynamic Relaxation session for our Link UP Community to help participants put time aside for themselves, boost happiness and build personal resilience.

The popular method combines meditation, breathing and relaxation techniques with gentle movement and visualisation to help manage stress, improve sleep and discover mindful living.

The online Zoom session was hugely successful and we plan to provide even more group activities for our community in 2021.

If you, or someone you know would like to lead a class in something that interests you and that you feel would be beneficial to our network, please get in touch!

SKILLED VOLUNTEERING PROJECTS
SOCIAL MEDIA STRATEGY


Young Mums Support Network:

Working works to reduce isolation in parenthood, helps mothers to manage their homes, and offers cooking courses, sewing and gardening as well as back to work courses.

Project:

D
evelop a 1 year TikTok and Snapchat focused strategy. The strategy will help to refocus organisational efforts where their audiences lie, more deeply connecting with beneficiaries.
https://linkuplondon.org/ymsn-social-media-strategy/
TREASURER


Work and Play Scrapstore:

Strives to inspire up-cycling of materials donated by eco-friendly businesses, destined for landfill or incineration, at demos and workshops in schools and at community events.



Project:

Trustees are to meet once a quarter for 2 hour meetings.



https://linkuplondon.org/wpss-treasurer/
MONITORING, EVALUATING, AND LEARNING DEVELOPMENT


We Rise:

Delivering project-based work experience where young people work in teams to deliver a brief for a client over 5-7 days.



Project:

Support with the creation of an organisation wide MEL Framework to include both existing and new programmes and interventions, integrating MEL as part of their routine day to day activities.



https://linkuplondon.org/monitoring-and-evaluating-review-inc-theory-of-change/
In 2021 we are looking forward to running multiple online ReLaunch courses, so we can help more women unlock their potential. We are now taking bookings for two courses in January, and are also offering places for further online ReLaunch courses in February, April and May.
Our online ReLaunch course is delivered via 6 group virtual sessions, plus a one-to-one session to help participants to clarify their goals (scheduled in week 4 of the course).

Please share these dates with women you know who could benefit.

  
Online 6-part ReLaunch Course
Caroline - January 2021



12 January,

09:00 - 11:30am


19 January,

09:00 - 11:00am


26 January,

09:00 - 11:00am


2 February,

09:00 - 11:00am
Plus a 1-to-1 coaching session - scheduled
3 - 8 February


9 February,

09:00 - 11:00am


23 February,

09:00 - 11:30am




Online 6-part ReLaunch Course
Natasha - January 2021



14 January,

09:00 - 11:30am


21 January,

09:00 - 11:00am


28 January,

09:00 - 11:00am


4 February,

09:00 - 11:00am
Plus a 1-to-1 coaching session - scheduled
5 - 10 February


11 February,

09:00 - 11:00am


25 February,

09:00 - 11:30am



"The Relaunch workshops helped me clarify my work goals and create a clear path to achieve them, supported throughout by the most lovely, inspirational group of women."
Sarah, Nov. 2020 ReLaunch participant
If you would like to find out more about our online ReLaunch course, either as a participant or supporter, get in touch with
Heather
!
About Link UP London
Link UP London believes in the power of mobilising professional skills for local good. Our
Skilled Volunteering Programme connects people to causes, and works with local
grassroots charities and social enterprises to create short-term, structured projects that make a real difference to the community.
Mobilising professional skills and vital resources to create vibrant, engaged and linked local communities.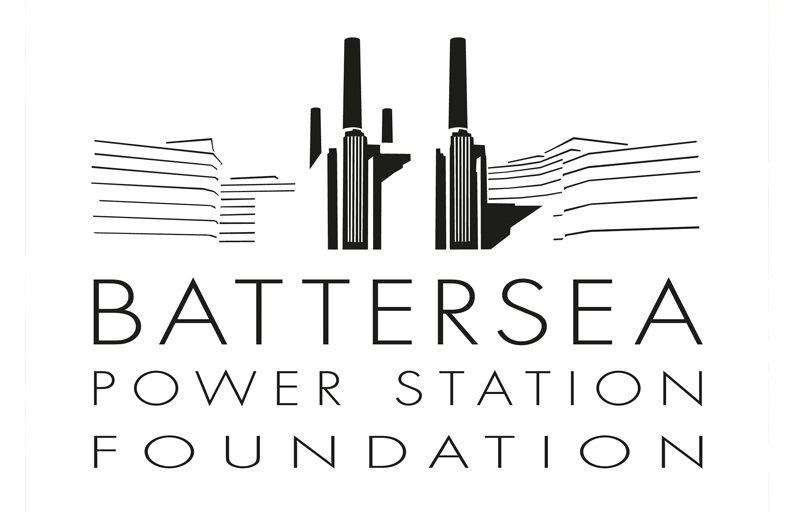 Link UP London is delighted to be funded by
Battersea Power Station Foundation
Unsubscribe me from your newsletter

Link UP London, Scratch Hub, Battersea Arts Centre, Lavender Hill, London, SW11 5TN, United Kingdom

| | | | | | | | | |
| --- | --- | --- | --- | --- | --- | --- | --- | --- |
| |   | |   | |   | |   | |