| | | | | | | | | | | |
| --- | --- | --- | --- | --- | --- | --- | --- | --- | --- | --- |
| |   | |   | |   | |   | |   | |
Good afternoon to our wonderful Link UP Community,


Happy BBQ season everyone! We made it!

If you haven't already, don't forget to

sign up for our Changemakers Meet UP next Wednesd

ay

, 9th June!!

It's all about celebrating our achievements together over the last year and a chance to meet your fellow Changemakers - you won't want to miss it.

Sign up below.





Read on for the latest news in Skilled Volunteering

including

how we are tackling inequality across London, how we are marking Volunteer's Week to launch our new Instagram channel

and one of our experienced volunteers,

Xavier, shares his advice about volunteering.



Please follow us on our new Instagram for the latest Link UP news - @linkuplondonuk

Stay safe, speak soon!
TACKLING INEQUALITY ACROSS LONDON
In May, we shared some exciting news with you when we were chosen to be part of Aviva's latest Community Fund portfolio which is supporting organisations to build stronger, more resilient communities in the UK!
This is our first public crowdfunding and we've been blown away by the generosity of our Link UP community.
We've already raised 53% of our target and we've still got two weeks to go!! Thank you so much to everyone who has donated so far.
Your donations are helping us tackle widespread inequality
and promoting community recovery from Covid-19
across London through our Skilled Volunteering programme. Skills based volunteering is making a difference to Social Good Organisations and volunteers alike.
The organisations we support are thriving with access to specialised professionals who share needed expertise in areas such as human resources, legal, marketing, IT, social media, strategy, and much, much more! This allows the staff to dedicate more time to service delivery, while the volunteers feel a closer connection to their community and a greater sense of purpose.
By supporting Link UP's work, you are actually supporting a whole eco-system of different, interconnected charitable organisations. Many individuals don't rely on charitable organisations in isolation but instead make use of numerous complimentary services provided in their community.
Please help us reach our £5,000 target by donating today and/or sharing our campaign on social media to spread the word.
| | | | | | | |
| --- | --- | --- | --- | --- | --- | --- |
| |   | |   | |   | |
At Link UP London we work hard to get needed skills and expertise into micro and small organistions based in communities around London.
Most of the organisations we work with are embedded in the communities in which they work and are vital members of these communities addressing issues such as homelessness, knife crime, elderly support, mental health, domestic violence, improved life chances and much, much more. Over 80% of the organisations we support have an annual turnover of less than £500,000 and 50% below £100,000.
According to
Lloyds Bank's 2020 Repor

t

,

The Value of Small

,
small charitable organisations play a crucial role in addressing social welfare issues in their local communities. In particular the research noted that they:
Are 'first responders' to newly emerging needs at a 'hyper-local' level.  

Create spaces where people feel safe, respected and useful and can access services without fear of being stigmatised.  

Promote inclusion and belonging by connecting new and established communities to wider opportunities and support.

These organisations tend to be trusted, people-centred and will usually not turn anyone away.

 

They will advocate for individual people in need and are seen as key connectors of services with communities.  

We see these traits repeatedly first hand in the organisations we support. We love being able to connect the dedicated people who work for these organisations with Skilled Volunteers who can help them build the capacity to continue to make positive change within their communities.
Although we are committed to thanking our volunteers for 365 days of the year because, well, quite frankly they are an incredible bunch, we are very excited to say a very BIG, special THANK YOU to all past, present and future Link UP volunteers during this year's Volunteer's Week.
To celebrate, we are launching our new Instagram channel (

@linkuplononuk

) with a series of posts putting the spotlight on a handful of the amazing people that have been making a difference in their local community so please head over and give us a like and a follow.
During the pandemic we saw a 50% increase in people signing up to share their professional skills with charitable organisations in London to help them grow and reach even more people in need.

Follow us on Instagram to find out how our Skilled Volunteers found their experience supporting charitable organisations in their local community.
We recently interviewed Marketing Expert and Skilled Volunteer, Naomi Wilkinson, about her Link UP experience supporting Age UK Lambeth as they looked to build out a brand and help bring it life. Naomi helped to establish the brand guidelines and creative brief, before being paired up with Graphic Designer Chiara to support in managing the production of the visual identity.
1. Why did you decide to engage in a skills based volunteer project as opposed to other forms of volunteering?

I was keen to utilise my marketing experience when volunteering, so that the skills I had gained over 20 years could benefit a charity. I also knew that using my brain and skills would be more fulfilling.

2. How did / to what extent did your experience help create lasting change within the organisation that you volunteer for?

I led a brand development project for a service within Age UK Lambeth. The team were true professionals that appreciated my experience. It was exciting and inspiring to conduct all the research that fed into the creative brief, where I found out more about their members and the overall strategy for the organisation. Within this brief I defined the brand essence, brand values and personality. This was the first time I had defined these in isolation and I was thrilled when the CEO and MY Social manage confirmed that they were spot on. In partnership with a Designer, we delivered new brand guidelines which included a new logo, colour palette, font, tone of voice and imagery. The team at Age UK Lambeth were very happy with the result and felt that the new look and feel perfectly captured the essence of the service which would give them a better way to help engage more people in their local community to join 'MySocial'.

3. What did you discover about yourself/your skills/or your community by being a Link UP Skilled Volunteer?

Being part of this project was a fulfilling experience, where my skills were acknowledged and appreciated by the organisation and I felt good giving back to the community. It was a positive experience as I could use my marketing and branding knowledge to help an organisation in a new sector, which is also beneficial for my CV. I look forward to being part of more marketing projects for Link UP London.

4. How/and in what ways do you feel connected to the organisation some months on from the project?

The team at Age UK Lambeth have promised to invite the Designer and I to an event in the future where they will be celebrating being together again in person with their members and launch of the new brand.

ADVICE FROM AN EXPERIENCED VOLUNTEER
Xavier has been volunteering for the last 20 years.
After completing his first Skilled Volunteering project with Link UP last year he has written a blog for anyone thinking about sharing their skills with local charitable organisations which includes advice about what to consider when volunteering and what to watch out for when looking for new opportunities.
NEW PROJECTS IN NEED OF VOLUNTEERS
ANIMATED VIDEO


Safety Box:

born out of the great need to proactively address the growing concerns of youth violence, low self-esteem, knife crime, bullying, CSE (Child Sexual Exploitation), school exclusions, gangs, drugs, exploitation and underachievement of young people.

Project:
create 2 short (2-3 min) animated videos to be used as awareness raising and learning tools to safeguard young people against knife crime and gang grooming.
https://linkuplondon.org/safetyb-animated-video/
FUNDRAISING STRATEGY


Commonwealth Human Rights Initiative:

a global organisation working for the practical realisation of human rights through research, advocacy, capacity building and mobilisation. Locally, the organisation links with the Commonwealth Secretariat and other institutions based in London advocating for human rights promotion and protection within the Commonwealth.



Project:

looking for a volunteer to explore the feasibility of a variety of funding sources, including institutional donors, corporate donors, multilateral institutions, individual giving and legacy donations; all captured in a robust strategy that can be implemented by their small, but growing, team.



https://linkuplondon.org/chri-fundraising-strategy/
HR POLICIES SET UP


Best Before Project:

Working

to reduce food waste by raising public awareness about the amount of food being wasted in the UK because of the misinterpretation of the "best before" date label.





Project:

Best Before Project is in need of support with a volunteer to develop out robust policies for the organisation





https://linkuplondon.org/bbp-hr-policies-setup/
VOLUNTEERING ENHANCES EMPLOYABILITY
The UK unemployment rate is currently at 4.8%, with many economists predicting a rise to 5.5% later this year once the furlough scheme comes to an end in September.

Between 2019 – 2020, 27% of new Link UP volunteers registered as unemployed, compared to 41% between 2020 – 2021, but how can volunteering help you get that new role?

Besides the obvious benefits of volunteering such as feeling more purposeful and connected to your community, there are a number of ways sharing your skills with local organisations can in fact improve your chances of getting a new job. Volunteering is seen to enhance employability through offering participants the chance to develop new skills, extend networks, build CVs, try new vocations and gain experience.

According to

research conducted by the professional service network Deloitte

, "82% of hiring managers are more likely to choose a candidate with volunteering experience, and 85% of those are willing to overlook other CV flaws when a candidate includes volunteer work." Volunteering illustrates a lot about your character, both as an individual and a professional – and this can be the thing that pushes you out of the CV pile and into a new position.

Many people overlook adding their volunteer experiences to their CV but as well as showcasing that you're passionate, potential employers will be impressed by your growth mindset and transferable skills so make sure you don't miss it off.

WHAT'S A LINK UP PROJECT?
Why does Link UP structure Skilled Volunteering Projects, rather than simply match-make?
One sticking point for explaining Link UP London's work to the diverse charities, social enterprises and community groups we work with is the word 'project'. The fact that a word, so important to how we structure our engagements, causes confusion
means that we have some
explaining
to do
. Our very own

Will Foreman

explains...
Supporting us to make a difference


Link UP London is a not-for-profit organisation, and as with many of the Social Good Organisations we support, the generous donations we receive help us to provide our free service connecting Skilled Volunteers to local organisations that run essential services to those most in need. You can find out how our work makes a difference in the community and make a donation at
https://linkuplondon.org/support-us/
Link UP London is on a mission to cultivate social change and build stronger communities by harnessing professional skills for social good. Link U
P London's Skilled volunteering Programme connects people with professional skills to share
with local grassroots charities on short-term, structured projects to build the capacity of these organisations to make a real difference in their community.
| | | | | | | | | | | |
| --- | --- | --- | --- | --- | --- | --- | --- | --- | --- | --- |
| |   | |   | |   | |   | |   | |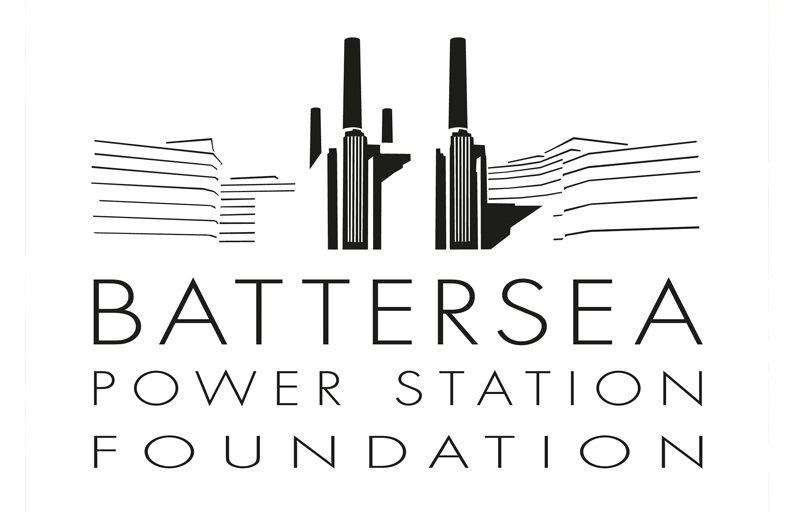 Link UP London is delighted to be funded by
Battersea Power Station Foundation
Unsubscribe me from your newsletter

Link UP London, Scratch Hub, Battersea Arts Centre, Lavender Hill, London, SW11 5TN, United Kingdom