| | | | | | | | | | | |
| --- | --- | --- | --- | --- | --- | --- | --- | --- | --- | --- |
| |   | |   | |   | |   | |   | |
Good afternoon to our wonderful Link UP Community,

Spring is so close now, we can smell it. Lockdown is lifting and by the end of this month the sun will set at 19:32!! Anyone else stocking up on the hot cross buns for the ultimate garden gatherings with six friends and family? We can't wait!!

We are immensely proud that together we have impacted more than 22,400 lives so far this year.

That's 18 projects

started across 7 boroughs of London and counting.

At the start of the year we began an exciting new partnership with JCI London, a not-for-profit organisation for 18 to 40-year-olds, that offers a space for them to develop themselves and support and improve their communities. The partnership kicked off with a weekly series of video Top Tips

from their highly professional team,

in areas such as Marketing, Organisational Development and Finance. Follow the series on our social channels.



Read on for the latest news in Skilled Volunteering

including

how the pandemic is reversing gender equality

,

how helping the local community is good for your health

and some

Top Tips from one our experts

about how organisations can improve their Social Media channels.

Stay safe, speak soon!
COVID-19 IS REVERSING GENDER EQUALITY
Link UP CEO, Kim Perlow; 

On International Women's Day this past Monday, I took some time to pause and reflect on where we are as a society and wasn't sure I felt much like celebrating. Anyone reading the news is aware that
women have been disproportionately affected by the pandemic. And most of us are, or know someone, who is juggling the demands of working from home, home-schooling, running a household and dealing with the psychological and emotional stresses presented by Covid. This past year, women have been more likely to be furloughed or lose their jobs, and over half those interviewed for a
Mumsnet
poll recently, expect the progresses made toward gender equality to reverse over the next year.
It is not just women in the workforce who have been affected. In the past few months, our ReLaunch Programme that focuses on helping professional women out of the workforce take their next steps back into employment, has been put on hold.  Women just haven't been able to commit the time to focus on themselves and their own development. Most of the women we spoke with about this said they now only had approximately 1 hour or less a day to themselves and that the pandemic was negatively affecting their mental health.
During the past year, while many fathers have engaged more in household responsibilities, the division of labour has largely fallen back on traditional roles. As a result, according to a new

McKinsey

report, women in senior-level roles were 1.5 times more likely than men to think about changing their careers or leaving the workforce altogether. Take a minute to let that sink in.
Official statistics in the UK

showed that during the lockdown, levels of happiness across the population fell at a double-digit rate, while anxiety rose. Parents scored worse on both of these than non-parents.
Reversing progress made toward gender equality back to where we were in the 1970s, which is being predicted by many, would not just be devastating for individuals and communities but for our economy as well. The World Bank Group's

Women, Business, and the Law 2020

estimated that women's lagging participation in employment and entrepreneurship cost the world about

15 percent of its GDP

. A July 2020 report by

McKinsey

, noted that if negative gender trends continue with no action taken, global GDP growth could be $1 trillion lower in 2030.
With children returning to school in the UK, there is hope that we can start making forward progress once again toward closing the divide.  But with many women exhausted and stressed by the past year, and the pandemic not yet over, we definitely have our work cut out for us.
We all need to take steps to make a difference and to ask ourselves what part we can play in bridging the gap. Building confidence, increasing happiness and reducing anxiety are key.
At Link UP we know that engaging in skilled volunteering projects can be hugely fulfilling while making a valuable contribution to the community.  Our volunteers have reported that they:
feel more purposeful,

have more confidence,

have increased skills and interests, and

have an improved CV and employment situation
All of this is good for mental health. But it is also good for employment. In a 2016 survey by Deloitte,
Building Leadership Skills through Volunteering
, 82% of recruiters said that they would be more likely to choose a candidate with volunteer experience on their CVs. The study went further to show a preference for skills-based volunteering, as it is viewed as an excellent way to develop strong leadership skills.  We have seen this in practice as our skilled volunteer roles have helped women build confidence in their skills and gain clarity about what they would like to do or to just feel happy and positive about giving back in a meaningful way that truly makes a difference. This places them in a great position to get a new job, return to the workplace or change careers.
This is the small contribution we can make to help women get back on track in a way that works for them, their families and society. We look forward to working with others in the year ahead to make positive progress with an eye toward being able to celebrate success once again next 8 March.
SKILLED VOLUNTEERING IS GOOD FOR YOU
Skilled Volunteering is invaluable to Social Good Organisations, as they provide free support to help them drive forward and ultimately reach more beneficiaries and continue to build stronger communities.
BUT Skilled Volunteering isn't just great for Social Good Organisations – it's great for you too! Emma Ramsay has highlighted 8 reasons why you should sign up and share your skills with your community today!
Thanks to everyone who attended our
Flash Consulting
event in February with a focus on Strategy and Organisational Development. We had
208
years worth of experience
in the room supporting 10 organisations. How cool is that! There were some great conversations with the small charities in attendance, focused on problem solving and how to best navigate and plan for the year ahead.
"I found it very useful in addressing many areas of support and new ideas for the charity I was paired with at the event"
The
next Flash Consulting is coming up in April
so keep your eyes peeled for more details soon.
These events are based around a one hour structured discussion between an SGO and a skilled professional working through a challenge faced by the organisation.

We recently interviewed Skilled Volunteer and Business Analyst, Sophie Thomson, about her experience supporting Suited & Booted an organisation working to get unemployed vulnerable men back into work. Sophie helped them to set up an online booking system that would streamline the process so that they could better meet increased demand in their service.
1. Why did you decide to engage in a skills based volunteer project as opposed to other forms of volunteering?
I chose to get involved in skills based volunteer projects because I wanted to spend my time on something that would help me to keep up my professional skills and build my network whilst on furlough. I've volunteered in lots of other capacities before, but this has so far been one of the most rewarding experiences.
2. How did / to what extent did your experience help create lasting change within the organisation that you volunteer for?
Hopefully my experience has helped to bring another perspective to the organisation, it always helps getting an outside eye now and again! Also by currently working in a large organisation, and having just come from corporate it's my job to be on top of new systems & technology that can help organisations run themselves easier, quicker and cheaper, which most founders just don't have time to do. I hope that I've been able to add value
3. What did you discover about yourself/your skills/or your community by being a Link UP Skilled Volunteer?
So much! From a professional point of view, it has really helped with my confidence because being put on furlough was a knock and it was good to remind myself of what I can do & what I have to offer. From a personal perspective it's  been so good to be reminded how important social impact and community is to me living a balanced life. I've also been incredibly inspired by the people I've met on the projects, they have really shown me the art of the possible and the passion/drive it takes to do well.
4. How/and in what ways do you feel connected to the organisation some months on from the project?
The relationship with organisation is ongoing, I love to keep in contact and find out how they are getting on and vice versa :) With technical projects I always keep the door open for support, because you never want to leave anyone in a position where they don't know what to do with a new system!
EXPERT TIPS FROM OUR VOLUNTEERS:
IMPROVE YOUR SOCIAL MEDIA
At a time when social media and digital marketing are more important than ever, Skilled Volunteer and Founder of Social Media Marketing Agency, White Bee Digital, Aggie Meroni shares

4 ways Social Good Organisations can improve their online presence

.
1. Know your audience
2. Shake up your content
3. Schedule your content
4. Use free online resources
SOCIAL MEDIA STRATEGY


NaariSamata:

Working on rape prevention by teaching the youth about gender equality and respect for women.

Project:
F
ormalise their social media output in a manageable way for the organisations small, but dedicated, team. In particular, the organisation would like to build a campaign into the strategy as a centrepiece that can drive awareness and donations.
https://linkuplondon.org/ns-social-media-strategy/
DATA ANALYSIS


Citizens Advice Wandsworth:

Provides advice, information and support on a range of social welfare issues (Benefits, Debt, Housing and Employment are our main enquiry areas) to roughly 13,000 Wandsworth residents a year.



Project:

Develop a framework for understanding their data and then create a user-friendly tool to analyse it.



https://linkuplondon.org/caw-data-analysis/
SAFEGUARDING CONSULTANT


Healthy Living Platform:
Healthy Living Platform develops community programmes and activities that empower local people and are self-sustaining.
Project:

The organisation is l
ooking for a safeguarding expert to review their safeguarding processes. The organisation picks up a lot of cases where people reveal difficult situations such as domestic abuse, mental health or neglect.
https://linkuplondon.org/hlp-safeguarding-consultant/
HOW YOU BENEFIT FROM SHARING SKILLS?
What do volunteers gain from Skilled Volunteering?

Lots actually.

Out of all of our projects that received Volunteer Feedback in 2020, these were what our Skilled Volunteers reported as having experienced/gained.

Clearly one big draw of Skilled Volunteering in 2020, is the feeling of making a real contribution to society and feeling more purposeful as a result. In times of crisis, the ability to come together and make true change gives all of us hope!
SKILLED VOLUNTEERING & CONFIDENCE
Over the past few years, at Link UP London, we've witnessed how skilled volunteering projects can serve as a great way for women who have taken a career break to remember the value of the skills they have to offer.
About Link UP London
Link UP London builds stronger communities by harnessing professional skills for social good. Our
Skilled Volunteering Programme connects people to important community causes, and works with local
grassroots charities and social enterprises to create short-term, structured, capacity building projects that make a real difference for them and the community.
| | | | | | | | | | | |
| --- | --- | --- | --- | --- | --- | --- | --- | --- | --- | --- |
| |   | |   | |   | |   | |   | |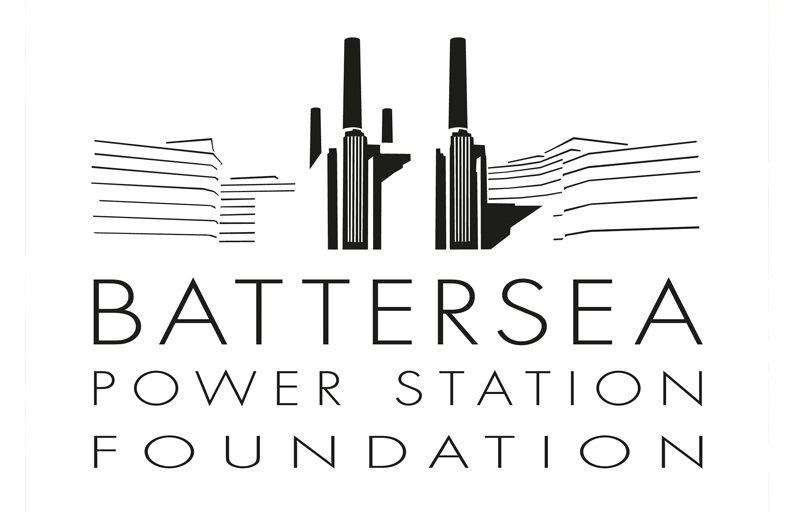 Link UP London is delighted to be funded by
Battersea Power Station Foundation
Unsubscribe me from your newsletter

Link UP London, Scratch Hub, Battersea Arts Centre, Lavender Hill, London, SW11 5TN, United Kingdom