| | | | | | | | | |
| --- | --- | --- | --- | --- | --- | --- | --- | --- |
| |   | |   | |   | |   | |
Ahhhh summer … we can't wait …

Before you lose yourself to the sun and the seaside, we wanted to share some Link UP news with you. We've had a full few months with an ever increasing number of volunteers and projects coming our way. We are excited to have connected volunteers and organisations on 90 projects to date!

In May, we held our seventh ReLaunch session and are absolutely delighted to see the incredible, supportive community of women this is generating. It was so good to catch up with this group over our Summer Lunch in early June with inspirational speaker Rachele Gonzaga, Head of Sustainability at Swarovski and running her own personal stylist enterprise. In June we also held our first LinkedIn training for our ReLaunchees lead by Sumathi Menon of Mave Social. This training was a great success and is the first of many sessions we will offer to assist professional women out of the workforce in taking their next steps.



Speaking of communities, our Link UP community is becoming stronger and stronger. It was wonderful that so many of you were able to make our last Link UP social and we look forward to seeing old friends and new faces at our next one. If you can't make this one though, don't worry; we hold them on the last Thursday of every month so we hope to see you soon. Connecting community is what we are about!





Finally we were thrilled that Will, our delivery lead in Wandsworth became a Link UP volunteer himself as the event coordinator for the Wandsworth Voluntary Sector Conference in May. He has shared his story of volunteering and organising this exciting event below.





Have a wonderful, relaxing summer and if you're looking to volunteer or just want to learn more, we'd love to hear from you!





Warm regards,





Kim and the Link UP team




The voluntary sector in the age of automation

Patrick Butler's interview with Andy Haldane (chief economist at Bank of England) explores the important role the voluntary sector could play in the age of technology. How does the rise of machines, robots and algorithms in the workplace change the way we should be relating to the voluntary sector?
London's multicultural past, present and future

Located on the border between Wandsworth and Lambeth, 575 Wandsworth Road is the perfect choice for this quarter's

Organisations in action

feature. This hidden gem of the National Trust pushes boundaries of what's normally expected when arriving at one of their sites (in more ways than one!).
Current opportunities for volunteers
BLACK THRIVE
Communications and Branding Consultancy
Charity Summary:
A partnership that brings together Lambeth's Black communities and service providers to reduce the inequality and injustices experienced by Black people within statutory services.
Project:

to review their draft strategy and advise on tone, messaging and colours for their secondary colour palette.
Commitment:

31 hours over 3 months

WANDSWORTH OLDER PEOPLE'S FORUM
Website Design and UX (Wix)
Charity Summary:
Acting as a voice for older people in Wandsworth, listening to communities in various ways and representing their beneficiaries at local events and through speaking to authorities.
Project:

The creation of a
user friendly up to date website which will serve as a go to for older people, carers and people who work with older people
THE BAYTREE CENTRE

Policies and Procedures Audit
Charity Summary:
Using education and training to create supportive pathways towards social inclusion for inner-city families.
Project:

G
athering in-house policies and procedures for an in-depth review.
Volunteer spotlight on...

When Clive first got in touch with Link UP, he was looking to continue the incredible work he had been doing in his own part-time public practice H R C Lewis & Co; supporting small organisations to find their footing in the confusing world of starting up with advice on accountancy, taxation, and financial matters. Read more here!
Wandsworth Voluntary Sector Conference

Towards the back end of 2018, an organising committee made up of several organisations from across the borough of Wandsworth needed the support of an events coordinator to help deliver Wandsworth first Voluntary Sector Conference in over 20 years. This is the story from the point of view of the event's organiser Will.
17th

September

2019
24th

September 2019


1st October 2019
8th October 2019



1 COURSE = 4 SESSIONS
Early Bird - £200 (before 4th Oct 2019)
Full Price - £250




5th November 2019
12th November 2019
19th November 2019
3rd December 2019



"The springboard and beginning of a journey for me!"
"It was such a confidence boosting exercise and I feel much less alone and daunted than I did before I did the course."
Link UP London's Relaunch Programme helps professional women who have had a career break build confidence, define their goals, and take considered next steps.
In her own words... ReLaunch story
Heather Ross, who spoke at our Summer Lunch, recommended skil

led volunteering as a way to reconnect with your professional skills.




"

The volunteering aspect was very attractive to me because it offered much more flexibility while allowing me to enhance my HR knowledge…

I now know that if and when I'm ready to fully return to work, I've already started bridging that gap and it's going to make that transition so much easier because I'm staying relevant in the field

."



Skilled volunteering is a brilliant way to use your professional skills, update your CV and it can also enable you to "test the water" in a new field to see if it suits you.
Link UP London

has a range of interesting and diverse projects in Wandsworth and Lambeth.
Please have a look at the opportunities below and let us know if you would like to be involved. You can see more projects on our
website
and please get in touch with us to discuss what interests you.
Join us at the next evening!




The Link UP team loves getting to know the wonderful people in our community who give back or have a plan to use their skills for good!

If you are considering volunteering or need some skilled volunteer support for your charity, join us for a coffee or drink and some networking.




Come along with some friends to hear more about Link UP London's work and how you can get involved.
Link UP London is a passionate believer in the power of harnessing professional skills to create engaged, vibrant and linked communities.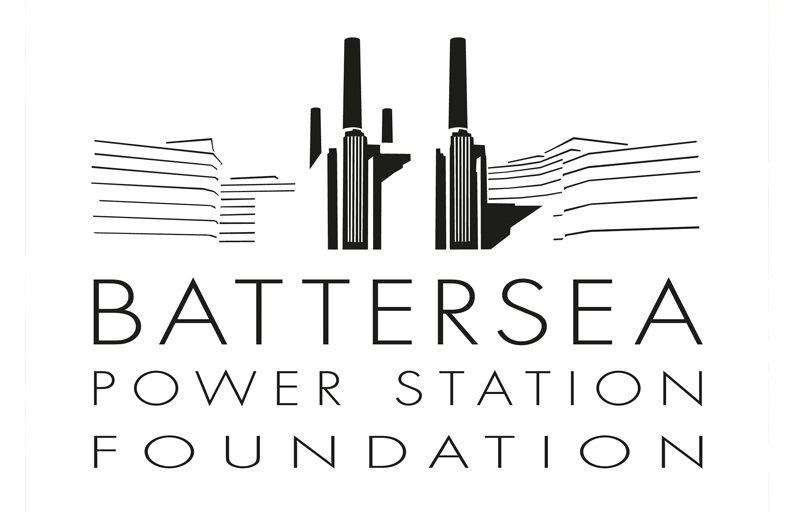 Link UP London is delighted to be funded by
Battersea Power Station Foundation
Unsubscribe me from your newsletter

Link UP London, Scratch Hub, Battersea Arts Centre, Lavender Hill, London, SW11 5TN, United Kingdom

| | | | | | | | | |
| --- | --- | --- | --- | --- | --- | --- | --- | --- |
| |   | |   | |   | |   | |