| | | | | | | | | |
| --- | --- | --- | --- | --- | --- | --- | --- | --- |
| |   | |   | |   | |   | |
Dear Friends!
I would like to start with a huge thank you to the amazing volunteers and committed charities who have allowed us to achieve so much this year. Your passion and dedication is an inspiration to us all and we feel so privileged to have the opportunity to work with you.
It's been a year of many firsts for Link UP! Our first paid staff, first permanent base, first big event and our first new borough (Lambeth!) since our humble beginnings in Battersea two and a half years ago.
We also piloted our first ReLaunch workshop approximately a year ago and this programme has now become an integral part of our work.
Beau and Will joined the team and have loved getting to know you all and share your enthusiasm for making your community a better place!
In September we moved into our beautiful new home at the Battersea Arts Centre Scratch Hub and it has been wonderful to be part of the buzz created by the combination of businesses, freelances and social enterprises that are housed here.
Since beginning we have supported over 60 projects in Wandsworth. Together these projects have provided a diverse range of skills to charitable organisations in the community that have added up to almost £27,000!
  All of our incredible volunteers played a part in this and we are grateful to all of you for so generously donating your time and skills.
We have been excited to see our work continue to grow in Wandsworth and to begin to receive projects from charity partners in Lambeth. We are always open to new project ideas and volunteers so please do feel free to get in touch. We'd love to hear from you and are continuously looking for ways to engage with our community so please let us know your suggestions.
Thank you to everyone who has supported, volunteered, championed or taken an interest in Link UP these past few years, your support and involvement is hugely important to us. We very much look forward to continuing to connect the community and strengthen charitable organisations in 2019 with your help!
Warmest regards,
Kim (Founder) & the Link UP London team
Organisations in action...

Tackling the issues of space in housing and overcrowded temporary accommodation across London, is no easy task. One local organisation devoted to this cause is SpaceMax, who exist "to help families that feel hopeless in their home environment".

Read more on the housing crisis and SpaceMax's direct action here...
Current Opportunities for Volunteers
HomeStart
Data Protection Risk Assessment and Audit
Charity Summary:
Helping
families with day-to-day challenges, improving confidence and empowering parents to build better lives for their family.
Project:

Review and document their data collection, processing and storage procedures to identify gaps and produce an action list to manage any identified risks.
Commitment:

45 hours over 1-2 months

THE COMMUNITY TRUST
Organisational Strategy Review


Charity Summary:
Engaging with those most at risk in the surrounding area. The organisation is a hub for an array of social services working with local residents.
Project:
A
ssistance with reviewing and revising its organisational strategy, giving further structure to the core team of volunteers that carry out its day-to-day operations.
Commitment:
21-30 hours over 2 months
WANDSWORTH WELCOMES REFUGEES

Develop a Furniture Donation Scheme
Charity Summary:
A

network of individuals, voluntary organisations and faith groups committed to supporting refugees both here and abroad.
Project:

S
etting up and running a scheme to match up offers of furniture with refugee families in need of furniture.
Commitment:
4-8 hours a week for at least 6 months.
Volunteer spotlight on...

Nada became involved with Link UP London as a way to reconnect with her local community after moving into full time care for her mother. Running her own social enterprise for 10 years, Nada had all the tools necessary to hit the ground running. Her experience, alongside a commitment to help others, has enabled her to take on three Link UP projects in under a year!

Read more about Nada's impact in her local community here!
Upcoming Workshops in 2019
5th February


26th February

"A massive injection of self confidence, awareness and support after years of doubting my own abilities."
"Energising and to the point, the course gives you a guideline to move forward in your professional life boosting the self confidence that you lost."

Link UP London's Relaunch Programme helps professional women who have had a career break build confidence, define their goals, and take considered steps to re-enter the workforce.
*please be aware this session is running on a Thursday!
Behind the scenes...
ReLaunch presents She's Back

ReLaunch has gone from strength to strength over the past year. So many of the women who have been through the course are now feeling more confident everyday about their careers and futures.



Henrietta, a member of the first ReLaunch cohort, played a key role in the planning and delivery of our ReLaunch presents She's Back event.

Read about Henrietta's experience and our ReLaunch presents She's Back event here...


In her own words... Iona's story
I did a ReLaunch course a few months ago! As my children are now at school, I was thinking of returning to work in some capacity after a long career break. I have just started a part-time job which I'm sure I wouldn't have had the confidence to do prior to taking the course.

During ReLaunch sessions we were encouraged to focus on what careers we desired the most, and I realised my ideal field would be something related to jewellery design or sales. I had been following a jewellery designer on Instagram and saw that they were opening a pop-up store in London. By chance I happened to to walk past the shop and saw them setting up, and on the spur of the moment walked in, introduced myself and asked if they were looking for any part-time help. They said that they were, gave me contact details and I immediately went home and wrote an email with a CV, was asked in for a trial and then started work the following week.

Before the sessions I'd had a mental block about my CV and was embarrassed by my outdated content and layout, but the extremely helpful CV writing session meant that I had a fresh, relevant version ready to go.

The course also helped me to change my negative mindset and encourage me that that although I haven't been financially employed for a while, I still have skills I've used daily which can be applied in the workplace. Although this is just a temporary job, I'm hugely enjoying new experiences and look forward to the next chapter.


Join us at our next coffee morning or evening drinks!




The Link UP team loves getting to know the wonderful people in our community who give back or have a plan to use their skills for good!

If you are considering volunteering or need some skilled volunteer support for your charity, join us for a coffee or drink and some networking.




Come along with some friends to hear more about Link UP London's work and how you can get involved.




Coffee - First Thursday




(of every Month)



Link UP London is dedicated to connecting skilled volunteers with local charitable organisations on fixed-term, structured projects aimed at making a difference in the community.


If you have professional skills that
you
would like to share with your local community, our flexible, time-bound projects are for you!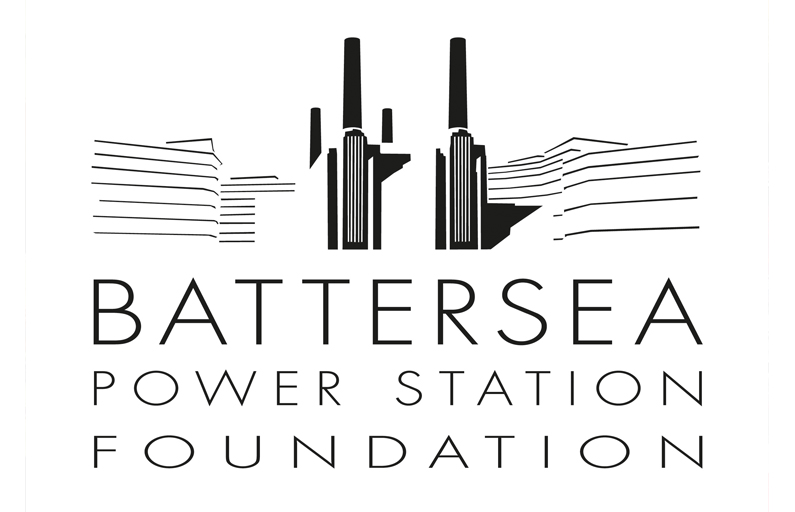 Link UP London is delighted to be funded by
Battersea Power Station Foundation
Unsubscribe me from your newsletter

Link UP London, Scratch Hub, Battersea Arts Centre, Lavender Hill, London, SW11 5TN, United Kingdom

| | | | | | | | | |
| --- | --- | --- | --- | --- | --- | --- | --- | --- |
| |   | |   | |   | |   | |